Emily Pidgeon, GBR
| | |
| --- | --- |
| Full Name: | Emily Pidgeon |
| Born: | 1st June, 1989 |
| Age: | 14 |
| Event: | Middle/Long distance, Cross-country |
| Club: | Gloucester AC |
| Coach: | David Farrow |
| County: | Gloucestershire |
Personal Bests:
| | | | |
| --- | --- | --- | --- |
| 600m | 1:40.5 | 2003 | Cheltenham, GBR |
800m

2:14.2

2003

Cheltenham, GBR

1500m

4:27.70

12 July 2003

Sheffield, GBR

1500m (indoor)

4:45.7

24 Nov 2001

Cardiff, GBR

1M

4:57.7

30 July 2003

Cheltenham, GBR

3km (indoor)

3km

3km (mixed)

5kmR

16:38.

8 Feb 2004

14 June 2003

6 May 2002

2 Sept 2001

Sheffield, GBR

London, GBR
"What I think is special about her isn't just the physical attributes, it is the strength of her will." - David Farrow, coach
2000-2001
As an Under 13, she won at Liverpool, Birmingham and Cardiff in 2000-2001 to win the series.
2001
Emily set a new UK Under-15 indoor record for 3000m with a stunning performance in Cardiff on Sunday.

The 12-year-old Gloucester AC runner smashed her personal best with an amazing time of 9mins 55.71secs at the Welsh Indoor centre to finish third overall in a race against women twice her age.

"I was really surprised and I could hardly believe the time," said Pidgeon. "At the start I was hoping to run around 10mins 20secs but I got fastest and faster. I think it was one of my best races ever."

It was easily the fastest time ever run by a 12-year-old girl in Britain and carved 35 seconds off the outdoor personal best she ran at Watford during the summer.

The performance also rounded off a superb weekend for the David Farrow-coached athlete. Pidgeon was nominated for the junior category of the National Sports Personality of the Year competition, reaching the last 10 out of over 600 nominations, but did not win the trophy, and on Saturday, she romped to victory in the junior girls' race at the Gloucestershire Schools' Cross Country Championships.
2001-2002
Emily Pidgeon raced to a superb victory in the opening race of the Reebok Cross Challenge Series in Liverpool's Sefton Park. The 12-year-old Gloucester AC runner beat some of the top girls in the country to win the Under-13s race by a margin of 18 seconds in a time of 10.09 and continued the fine form she showed last season when she also won at the same venue. "It was a very impressive performance," said her coach David Farrow.
In the U13 Girls, Emily Pidgeon again showed she is in a class of her own in the field of 127 as she stormed to victory in 12.30, 36 seconds clear of the field, with Swansea's Non Stanford second in 13.06 and Laura Dowsing of West Suffolk third in 13.18. Pidgeon's time was 25 seconds faster than the U15 Girls time and 1 second faster than the U13 Boys time.

Emily was even more dominant in 2001-2002, romping home first at Liverpool, Birmingham, Cardiff and the Reebok Inter-Counties Championships at Nottingham as an Under 13.
2002
Emily Pidgeon took gold in the U15 Girls 800m in 2:21 at the Midlands Indoor Championships in January.
In February Emily Pidgeon has won her first major cross-country title. The 12-year-old Gloucester Athletic Club runner claimed the Inter-Counties Under-13 title with a convincing victory at Nottingham's Wollaton Park on Saturday.

"Emily led after the first 150m and never saw anyone after that," said her coach David Farrow. "We were delighted but also relieved in some ways because she missed the South West Schools' championships due to illness and she hasn't done much running in the past two weeks. In fact, it was only during the week that we decided she was well enough to run on Saturday."

12 days later Emily Pidgeon became the new English cross-country champion. The prodigiously talented 12-year-old Gloucester Athletic Club runner won the Under-13s title at Bristol's Ashton Court.

She did so in supreme style with a devastating finish as she destroyed her rivals in the latter stages of the race to come home 32 seconds clear of the Aldershot, Farnham and District pair of Stacey Preston and Emma Pallant. "The wind was very strong but I liked the course and I felt really good," said Pidgeon.

Pidgeon was happy to sit in with the leading group of runners during the early part of the race and conserve her energy in the bitterly cold and windy conditions. She then made her winning move as the race entered its second half. "I had to restrain Emily," said her coach David Farrow. "She showed a lot of self-control and discipline as well as a great show of front-running in the second half of the race."

Pidgeon's victory maintains her unbeaten record this winter and completes a notable double. Only a few weeks ago she won the Inter- Counties title at Nottingham, finishing 23 seconds ahead of Preston on that occasion.
To cap the weekend off, Emily won the AAA Indoor U17 Womens 1500m at the Birmingham NIA in 4,49.06.
In March Emily took the English Schools Cross-Country title at Hylands Park, Chelmsford, with as her first year as a Junior Girl, in a time of 13:32 to complete a hat-trick of titles. At 12-years-old she won at her first attempt, against more senior competitors. Pidgeon went into the race having already won the Inter-Counties and English Club's Under-13s titles.
"The English Schools' race was the one I really wanted to win this season and I am very pleased," said Pidgeon. Pidgeon again used the tactics that served her so well in the National at Bristol, sitting in with the leaders early before unleashing a burst of pace that took her clear of the field and gave her a winning margin of 19 seconds from Sussex's Charlotte Browning, who has won the Under 15 titles at Reebok Inter-Counties and View From English National Cross Country Championships in the 2001/2002 season.
Emily Pidgeon set yet another UK record as she recorded a time of 5:05.6 at the Gloucester Mile on Tuesday 10th September, breaking the previous age 13 record of 5:08.1 that had stood since 1982. Pidgeon now holds the mile records at ages 11, 12 and 13. The age 10 best belongs to her training partner Sarah Hopkinson.

In July she then took the bronze medal (4:32.58) in the Junior Girls 1500m at English Schools, after winning her heat.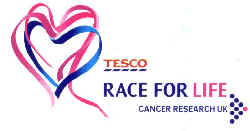 Emily won the Cheltenham Race for life in 2002.
2002-2003
Emily won U15 girls races in the 2002-2003 Reebok Challenge series, with wins at Birmingham (12:28) and Liverpool (9:51) (both ahead of Non Standford).
2003
In March Emily retained her English Schools Cross-Country title at Stanmer Park, Brighton) with a stunning win over Danielle Walker (RSCA) in 10:58.
In May Emily smashed her personal best by 10 seconds with a superb performance in the British Milers' Club Young Athletes meeting at Somerset's Millfield School, with a time of nine minutes 34.59 seconds. She finished first female in the mixed 3,000m race, beating several senior women, including Welsh cross country champion Catherine Dugdale of Swansea.
In her preparation for English Schools, in June Emily set a championship best performance in winning the junior girls 800 metres in the Gloucestershire Schools' Track and Field Championships. Her time of two minutes 14.2 seconds not only beat the previous record, but was also the fastest time ever recorded by a Gloucestershire athlete in the county schools' event.

"Basically Emily's time was not only a junior record but also quicker than any time run by an inter or senior girl," said her coach David Farrow. "It was a very pleasing time for Emily."

In July Emily became the youngest middle distance runner to represent Great Britain in a track event. She competed in the 3,000 metres in an under-20 triangular meeting at Nove in northern Italy against the national side and a regional team, and came second in a time of nine minutes, 29.34 seconds.
The run was all the more remarkable because of events before the race.
Emily and her two other British team-mates sharing her hotel room were woken up at 4am by flames that were rising from a fridge in her hotel room. Pidgeon and the girls fled the room to escape the flames and smoke and raised the alarm with the night porter. The hotel management eventually managed to extinguish the fire themselves before Pidgeon was relocated to another room and given a mattress to sleep on the floor. Her coach, David Farrow, said: "It was potentially a very dangerous situation for Emily. Luckily one of the other girls was woken up by the fire otherwise goodness knows what might happened. The girls ran out of the room shouting 'fire, fire' and the management got it under control. Eventually Emily managed to doze off to sleep again at 6.30am but it was hardly the ideal preparation for her British debut." She went on to record her second fastest ever time to finish second behind the Italian number one, five years her senior. "She did exceptionally well and her time was inside the required time for the European junior championships."
"She had already done the time, but she'd had only four or five hours' sleep and it was hot," Farrow added.

The following week she stormed her way through the last 400m to both the gold medal, and the 15-year-old Championship record, previously held by Jo Pavey, in the Junior Girls 1500m at English Schools, in a time of 4:27.70. "We had the record in mind and it was a great run by Emily to break it," said coach David Farrow.

"I really enjoyed the race and it was certainly better than last year when I was third," said Pidgeon. "Making my Great Britain debut was great but winning this title was always my target."

In August she removed another of Pavey's championship records, taking the U15 AAAs 1500m title in 4:29.28 at Don Valley Stadium, Sheffield. "That beat Jo Pavey's record of 4.30.23 so I am very pleased," said Pidgeon.

"The Schools was always my number one target and I also ran a better time there, but I am very pleased with both victories," explained Pidgeon.

In September, Emily took part in the Flora Light Five Kilometre Road Race in London's Hyde Park. She lined up on Radcliffe's right shoulder as the elite field lined up for the start of the race. Emily paid for her over- ambitious start but finished in an impressive 14th position in 17.31.

"It was Emily's first race since taking a holiday so the time wasn't great and she went off a bit too quickly," said coach David Farrow. "But it was a lovely day for her and a great experience to be lining up alongside Paula Radcliffe.".
Paula after the Flora Light Women's Challenge
Pidgeon opened her cross country season in style with an victory in the Reebok Challenge at Senneleys Park, Birmingham in 12.12. She dominated the race to win by 33 seconds from Kirsty Hamilton with Danielle Walker third. "It was Emily's first cross country race since the English Schools' Championships last spring," said coach David Farrow.

"She led almost from gun to tape and it was a good work-out for her and she now has four wins from four at Birmingham."
Read Story: "Pidgeon in line for top award"
Emily Pidgeon defeated athletes five years her senior to win the under-20 event at the Reebok Challenge European Trials in Liverpool. Pidgeon does not celebrate her 15th birthday until June 1 next year. Yet she romped away from 18-year-old Dani Barnes, the European junior 1500m silver medallist, to win by six seconds in 14.28.
Pidgeon's mother, Jessica, said her proudest moment was when she watched Emily romp home to victory in under-20 women's race in the Reebok Liverpool Cross Challenge, incorporating the European trials in November. She said: "It was pretty spectacular. It was a big race because she was up against people five years older than her."

Former world 10,000m champion Liz McColgan warned against getting carried away with the achievements of Emily Pidgeon.
McColgan was massively impressed by Pidgeon's victory, which was unquestionably the performance of the weekend. But McColgan, twice a Commonwealth Games gold medallist and a former London Marathon winner, admitted she had one or two 'reservations' about her achievements. "The girl is obviously a real talent and is pretty amazing. My only reservation is she is so young. I would be more impressed if she is running like this in five years' time," she added, alluding to the fact success is one thing as a youngster, but is more important at an older age."
"But," McColgan added, "it is nice to see talented youngsters working so hard and taking their opportunities."
Emily won the intermediate girls' race in the Gloucestershire School' Cross-country Championships over Forest trails at Heywood School in Cinderford, and is among the favourites to win the English Schools' championship in March. She opted for these championships over the European Cross-country, in which she would have been a strong contender for the medals.
2004
Emily Pidgeon became the first youngster to score Reebok Cross Challenge victories across four age groups (3 of them this season!). She took some time to break the strong resistance of Under 15 Series leader Non Stanford before coming home 16 seconds clear at the Reebok Challenge in Cardiff in a time of 14:11. The two were able to move up from Under 15s because of the different age group rules operated by Schools authorities. She also got athlete of the meeting, as "she won the Under 17s' race by a fair margin and she beat some class athletes.". She has had an amazing time this winter, winning the Under 15 race at Birmingham, the Under 20 race at Liverpool (when she was also named Athlete of the Meeting) and now the Under 17 race at Cardiff.
1st Feb - Emily (currently) ranks highly in the U17 girls indoor rankings 2004; in second in the 800m with 2:17.19, and 3rd for the U17 and U20 1500m with 4:30.58.
Emily Pidgeon has been praised by her coach after breaking the UK under-17 and under-20 women's records for the 3,000 metres at the at the Norwich Union AAA Indoor Championships and World Trials in Sheffield on Sunday 8th February. She posted a time of nine minutes, 34.66 seconds when she was fifth in the senior women's race. Pidgeon's time took almost three seconds of Cornish athlete Zoe Jelbert's (Newquay and Par AC) previous best, despite suffering a heavy fall just before halfway. The race was won in 8:43.23 by Jo Pavey. [The World Indoors qualifying time is 9:03.00.]
UKA: "Emily Pidgeon, perhaps the pick of the current crop of up and coming athletes in Britain, runs her first senior AAAs. The ever-improving Jo Pavey will start as favourite, but Pidgeon's star shines brightly and a medal is a real possibility for the 14-year-old who holds the European record for her age group."


Her coach, David Farrow, was delighted with the spirit she showed after she collided with another runner and fell on the sixth lap.
"Emily collided with an African runner at the end of the sixth lap and went down splat on the track," said coach David Farrow.
"She got up pretty quickly and went whizzing back into the race because the adrenalin was flowing," he said. "But the fear with those sorts of incidents is that you use too much energy in getting back into the race and you pay for it later. I definitely think that cost Emily several seconds and she might well have run under nine minutes 30 seconds if she hadn't fallen. It was a fantastic time when you consider she hit the deck and we were all really pleased. It was a real test of character for Emily, especially as she had been suffering with a cold all week."
Exceptional performances like that will always provoke envy and coach David Farrow is well aware that there is a whispering campaign that he is running Pidgeon into the ground for short-term success and that he risks burning her out before she turns 18. Farrow dismisses the criticisms as not just totally wide of the mark but also naive to the point of reflecting why this country's elite athletes all too frequently lag behind their global rivals when it comes to the business of winning medals at major championships.

"Running the AAA Indoor Championships as a 14-year-old could be a good test for the 2012 Olympics when Emily is 22," said Farrow. "Everything we do with Emily is controlled and balanced, day-by-day, month-by-month and year-by-year."

"Emily's progress is dictated by long-term goals and we are working towards making her competitive on a global stage when she reaches 18. That means she must match the best Africans because they are the athletes who are setting the benchmark in athletics."

Farrow pointed out that Paula Radcliffe has shown it is possible to take on and beat the Africans and Britain's new generation of young female athletes must not only match Radcliffe's professional approach but also improve upon it as standards continue to rise.

"It is no good aiming just to be the best in Britain or even Europe because when someone like Emily is exposed to the global stage the Africans are at another level," added Farrow.

"In working towards the goals it is not so much the fact that Emily is leaving her peers behind but that standards in this country are lagging. On a global level Emily is not ahead of the pack at all. It is a tough, feisty sport and for youngsters like Emily who want to follow in Paula's footsteps it is not going to become any easier."
Emily Pidgeon set a new UK Age 14 record in a thrilling race in the AAA Indoor Championships in Birmingham. The Gloucester AC junior international was instrumental in making the Under-17s 1500 metres arguably the race of the championships as she cut out the pace from the gun.

With two fellow English Schools' champions and track specialists on her heels - Aldershot's Charlotte Browning and Dorchester's Nikki Hamblin - Pidgeon was always going to be up against it over the seven laps.

"We knew the other two girls would sit on Emily and use her as a pacemaker and that is exactly what happened," said coach David Farrow. "Emily just couldn't quite push it hard enough in the middle to get rid of them but then again they are 800 or 1500m specialists and Emily has been running cross-country and has only just recently returned from a training spell in South Africa."

Browning, aged 16, won in a time of four minutes 29.90 seconds, the fifth fastest on the UK all-time list for Under-17s with 15-year-old Hamblin out-dipping Pidgeon for second in 4:32.41, seventh on the all-time list. Pidgeon was rewarded with a UK Age 14 best of 4:32.67, which is also a new personal best indoors.

"She had a go and it proved to be a good learning experience for her," added Farrow. The other two girls were better than her on the day and that's fair enough."

Pre-race: Nottingham:
Emily Pidgeon (153) is surely the hottest favourite there has ever been for an Inter-Counties Championship. She finished first in the Under 20 Women's race at the Reebok Cross Challenge Liverpool in November, but is unable to bid for a repeat because a new IAAF rule is now in force. Rule 141 spells out the definitions that apply to the age groups recognized by the IAAF (pertinent in this case because the Inter-Counties Under 20 races are World Trials). The rule defines Junior Men and Women as: "Any athlete of 18 or 19 years on 31 December in the year of competition." The precocious Pidgeon is not 15 until 1 June. At Reebok Cross Challenge meetings this winter, she has won the Under 15 Girls' race in Birmingham by 33 seconds and won the Under 17 Women's race in Cardiff by 16 seconds as well as lead home the Under 20s and Under 17s in Liverpool. In addition, she has turned in some pretty amazing indoor performances, including an age group 3000m record of 9:34.66 among the Seniors at the Norwich Union World Trials and AAA Championships at the English Institute of Sport Arena in Sheffield on 8 February.

Nottingham: Emily didn't run at Nottingham, after being told that
she could not compete in the U20s age group.
Emily had originally intended to take part in Saturday's Under-20s trials race in Nottingham with the aim of finishing in the top four and qualifying for the Great Britain team. Having already stunned the athletics world by winning the European Under-20s trials before Christmas, there was every chance she could have caused another upset against girls up to five years older than herself.

But now a change in the rules by the International Amateur Athletics Association have prevented Pidgeon from running in the Under-20s race.

"From January 1, it seems the IAAF have tightened up their rules in the junior age group so that the athletes must be aged from 16 from 19 to take part," explained Pidgeon's coach, David Farrow. "With Emily being only 14, that means she cannot take part and has been told she would have to run the Under-15s race. We don't think it is worthwhile going to the Inter Counties so we'll save her for the English Schools Championships in Maidstone the following week."

IAAF spokesman Nick Davies said the rule change has been implemented to protect young athletes. "We want to protect young athletes from possible mental and physical burn-out," said Davies. "The IAAF believes that it is healthier for young athletes to evolve into international competitors in a gradual fashion rather than taking on seniors when they are 14 or even 13 years' old."

Farrow points out that the IAAF rule is aimed at stopping youngsters competing against senior athletes. "All Emily wants is to race against junior athletes and has more than proved she is capable of doing that," added Farrow. "It is just a shame that this new rule has restricted our choice of where we want to race."

Barred from running in her own British trials for the World cross country championships Emily Pidgeon did the next best thing - and ran in the Italian ones instead. After being told that a rule change by the International Amateur Athletics Federation prevented the 14-year-old Gloucester AC runner from running in the Under-20s trials race at Nottingham, coach David Farrow for an alternative race and, at the last minute, he secured an entry to the Italian Championships, which were being held in conjunction with the Cinque Mulini race near Milan.
"It was only confirmed very late that Emily could take part," said Farrow. "This is a top class event that has attracted some of the world's best runners for years - people like Steve Ovett, Seb Coe, Lasse Viren, Brendan Foster and all the top Kenyans have run in the men's race. This year it also incorporated the Italian trials for the World Championships so it was guaranteed a good field."

But not good enough to trouble Pidgeon, who romped to an emphatic victory by 47 seconds over the 6k course.
lTWO of the girls in the top three in Saturday's British trials - runner-up Katrina Wootton and third-placed Claire Holme - were well beaten by Pidgeon in the European trials in Liverpool last November.
Pre-race: English Schools, Kent: Emily Pidgeon will start favourite for the inter-girls race but will be reminded by coach David Farrow that medals are not awarded for simply turning up. "There will be a couple of good girls there so Emily will have a race on her hands," said Farrow.


Emily won the Inter Girls' race at English Schools in Maidstone, Kent, as one of the youngest runners in her race, by a margin of 37 seconds, the most impressive win of the day. Emily completed a rare hat-trick with an emphatic victory.
It was the third time in succession that Pidgeon has lifted an English Schools' title following her triumphs in the junior girls' age group in 2002 and 2003. It was her first success in the inter-girls age group and added to her previous two junior titles.

"I was really pleased to win the race and it was good to make it a hat-trick," said Pidgeon.

"I was definitely fired up to win and I took the lead early on. I did not want to sit around and wait but no-one followed me which was a bit disappointing." Pidgeon said the victory rated second to her success in the European Championships Under-20s trials race at Liverpool before Christmas.
On top of this, Emily Pidgeon has been selected to represent England in the Home Countries International next month. She was handed her England vests and tracksuits after excellent performances in the English Schools Cross-country Championships at Maidstone in Kent.
Emily will finish her season by running for England against Northern Ireland, Scotland and Wales at the Home Nations Schools cross Country Championships in Ayr on Saturday, April 3. She has never run at the competition, despite being selected in the past. Pidgeon had been looking forward to the Scottish trip after English Schools.
"I'm really looking forward to running in Ayr with Sarah. It will be nice to go away together," said Pidgeon.
Emily Pidgeon has withdrawn from the British Schools' cross country championships in Ayr, Scotland, on Saturday.

The 14-year-old Gloucester AC runner is suffering from a flu virus so is not well enough to take her place in the England intermediate girls' team. "Emily has been in bed for a few days so she cannot run this weekend," said coach David Farrow. "It is a real shame and it means her cross country season is now over."

Pidgeon earned her place in the team after winning the English Schools' title in Maidstone and would have started favourite to lift the British title as well. Pidgeon's withdrawal will be equally disappointing for her Gloucester clubmate and training partner Sarah Hopkinson, who will be representing England in the junior girls' race and the pair were eagerly looking forward to making the trip to Scotland.
There is hope on the horizon and plans have been drawn up for a new eight-lane track at Plock Court, Gloucester.

This issue will no doubt be in the spotlight during the next 12 months to aid the progress of talented young athletes such as Emily Pidgeon who, despite being 14 years old, has the capabilities to beat senior women.

If the track project comes to fruition then Gloucester will boast some of the best facilities in the county, if not in the south west.
600m:
2003 - Cheltenham, 1:40.5
800m:
2003 - Cheltenham, 2:14.2
800m indoor:
2000 - Cardiff, 2:32.38
1500m:
2002 -

Gold

(heat) Junior Girls English Schools Track and Field Championships, 4:38.97

- Bronze, Junior Girls, English Schools Track and Field Championships, 4:32.58

2003 - Gold (heat) Junior Girls English Schools Track and Field Championships, Don Valley Stadium, Sheffield, 4:42.3

- Gold (final) Junior Girls English Schools Track and Field Championships, Don Valley Stadium, Sheffield, 4:27.70 CR*

- Gold, Cannock, 4:57.7 SR**

- Gold, Yate, 4:44.6

- Gold, AAAs U15, Don Valley Stadium, Sheffield CR*

1500m indoor:
2001 -

Gold

, Cardiff, 4:45.7
3000m:
2001 - Solihull, 10:39.4

- Watford, 10:30.0

2002 - Millfield, 9:44.39

2003 - Wythenshawe, 9:30.30

- Eton, 9:28.74

- 4th, U20s Women's Race, 9:47.6

- Silver, Italy, Under-20 triangular meeting

2004 - 5th, Norwich Union AAA Indoor Championships, Sheffield, Senior Women's race, 9:34.66 NR U15s, U17s, U20s

3000m indoor:
2001 - Cardiff, 9:55.71
Cross-country:

2002 - Gold, Junior Girls, English Schools Cross-country, Hylands Park, Chelmsford, 13:32

2003 - Gold, Junior Girls, English Schools Cross-country, Stanmer Park, Brighton, Sussex

- Gold, Reebok Challenge, U15s race, Birmingham, 12.12

- Gold, Reebok Challenge, U20s race, Liverpool, 14.28

- Gold, Gloucestershire Schools Championships

- Gold, Reebok Challenge, U17s race, Cardiff
5kmR:
2002 -

Gold

, Race for Life, Cheltenham

2003 - 14th Flora Light Challenge in Hyde Park, London, 17: 31

1M:
2003 - Cheltenham,

4:57.7



CR* Championship Record
SR** Stadium Record
Back to About the Athletes Home